Sharp Weapon: Sharp Weapon(N)
Electrified: Electrified(N)
A revolutionary, earring back designed to eliminate droopy earrings
Whether you have poorly-placed or stretched piercings or elongated and sagging earlobes, now you can wear your favorite post earrings without worry. Bellaback's patented Earring Stabilizer Technology lifts your earrings upwards, for a more secure, confident and youthful look. Bellabacks are free from nickel.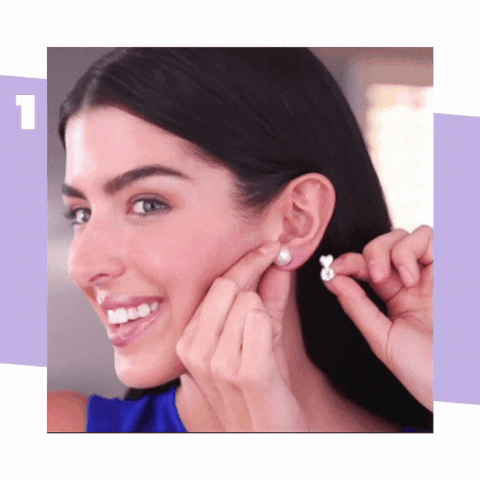 Select your Bellaback
Choose from our selection of Gold, Sterling Silver, and Rosegold that best compliment your earrings. To place, hold from the back tabs and make sure the heart is facing upwards.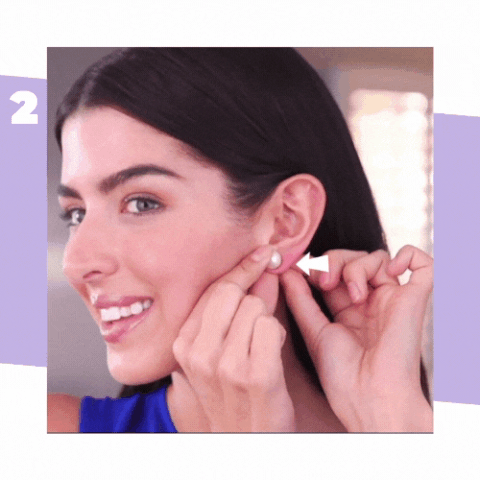 Slide onto post
Slide the post of your earring into the opening on the Bellaback as you would with any earring back. Tighten or loosen as needed to fit your earring.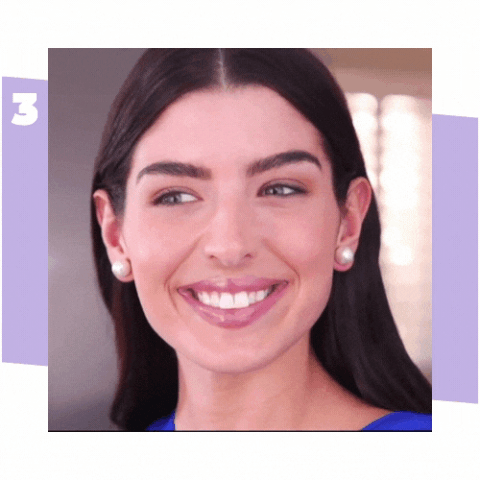 Wear with confidence
With your earrings lifted and more secure, you will feel more beautiful and more confident.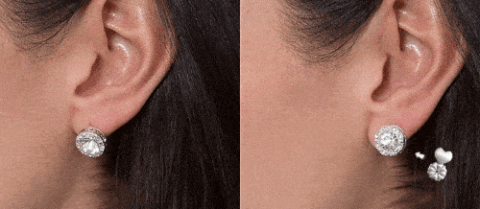 Bad Piercings
Have a bad piercing or torn ear lobe? Bellaback Earring Lifters can help your earrings sit up right where they should.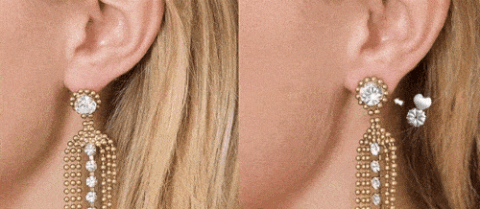 Stretched Lobes
Bellaback also helps improve the look of stretched lobes by making your earrings sit up right where they should.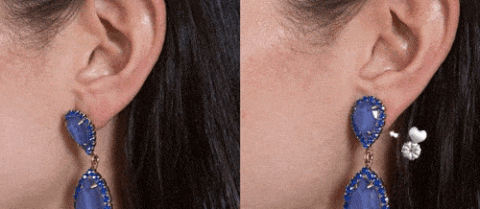 Heavy Earrings
Longer earrings look great but are sometimes much heavier. Bellaback helps your earrings instantly stay more upright and more secure.